Fairfax 24/7 Emergency Plumbing Services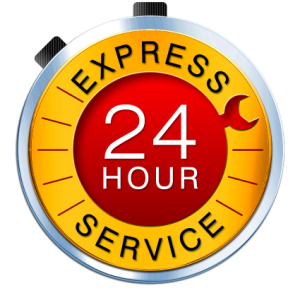 Unexpected problems or complications with your plumbing could occur at any time. And there are some plumbing problems that you won't be able to wait to have fixed. At Hicks Plumbing Service, we know how important your plumbing system is to your home, and we understand that some repairs require immediate attention. So our professional Fairfax plumbers are available 24/7, at any time, to assist you with any urgent plumbing repairs. You can't control when these problems will crop up, so our Fairfax emergency plumbing professionals will be ready to provide you with top-notch repairs whenever they're needed, day or night. And no matter when you need services, we'll always make sure that the repairs you receive are completely thorough and accurate.
We've been serving Fairfax, VA and the surrounding area for more than 12 years, and we guarantee the satisfaction of every one of customers. Our professionals are all licensed, professionally trained, and have extensive experience. Regardless of when you need Fairfax emergency plumbing services, or what repairs you need handled, we'll be able to make sure that you get the best is customer service and quality workmanship.
Quality Emergency Plumbing Repairs
When there's a plumbing emergency, you need service as quickly as possible—but that doesn't mean you don't need quality, professional workmanship as well. Our Fairfax emergency plumbing technicians will make sure that you receive the highest quality services available whenever you need them. We'll respond to any request for service as soon as we can, and we'll get the work done as quickly as possible. But we'll never sacrifice quality work in favor of a speedy job.
Call us for Fairfax emergency plumbing services at any time, day or night, and we'll ready to tackle the job. No matter how large or small the issue is, we'll be ready to make sure it's taken care of promptly and professionally. You can depend on our professionals for high quality services no matter when you need them.
Fairfax Emergency Sewage and Drain Repairs
When something goes wrong with your sewers or drains, problems can occur with your plumbing system throughout your entire home. Of course, taking preventative measures and keeping your sewage and drains well-maintained is important. Regular inspections and cleaning can help keep you out of any emergency situation. But when a serious problem unexpectedly develops, you'll need it taken care of fast. So our Fairfax emergency plumbing technicians will be ready take care of any problems quickly, thoroughly, and accurately. We know how important your plumbing is to your home and your family, so we won't leave you waiting. Call us at any time, and we'll be ready to assist you.
Recent Articles
Why Professional Drain Cleaning is Better than Store-Bought Solutions

Each and every day, you and your Fairfax family rely on your plumbing system for some of your most important tasks. Unfortunately, with all that use, you will eventually encounter a clogged drain somewhere in your home. Ignoring a drain clog can be an immense inconvenience. Using your plumbing fixtures and appliances can...

Read More
If you are looking for Fairfax Emergency Plumbing Services then please call 703-803-7466 or complete our online request form.