Sewer Pump Installation & Repair in Fairfax, VA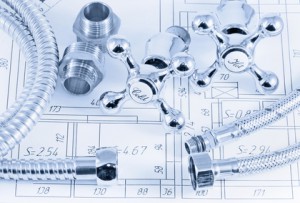 Your entire plumbing system is only there so that your plumbing fixtures can function. Without your plumbing fixtures, you don't have much of a needs for the system. Your Plumbing Fixtures are what make your home the comfortable place it is. Whether it's your sink, toilet, shower, or water heater, you depend on your plumbing fixtures every day for modern conveniences that you couldn't live without. So making sure they're properly installed and functioning well is a crucial part of keeping your home comfortable and in the condition you need it in. Our Fairfax plumbing fixture repair specialists can help make sure that your plumbing fixtures are always in the best best condition possible. With years of experience, a high level of expertise, and professional training, our Fairfax Plumbers at Hicks Plumbing Service will be able to professionally install your sinks, showers, and anything else so that they're always functioning as well as possible, and we can repair absolutely any problem that occurs.
Our Fairfax Plumbing Fixture Repair Specialists
At Hicks Plumbing Service, it's our job to keep your plumbing system in the best condition possible. So all of our Fairfax plumbing fixture repair technicians are licensed and certified plumbers with professional training and extensive experience. So we can guarantee that we'll always be able to provide with the best workmanship possible, as well courteous and respectful service. We value personal service, and we strive to make sure it's a part of every one of our customers' experience. Our professionals have the single goal of 100% customer satisfaction, and we'll do whatever it takes to achieve it.
Fairfax Plumbing Fixture Services
Whether you just need a leaking faucet repaired or you're overhauling a kitchen or bathroom, our Fairfax plumbing fixture specialists can handle the job. We can repair, replace, or install any and all fixtures, and we offer a number of services for your plumbing fixtures, including:
Bathroom plumbing fixtures
Toilets
Low-flush (water conserving) fixtures
Bathtubs and whirlpool tubs
Walk-in tubs
Shower fixtures
Kitchen faucets and sinks
Garbage disposals
Dishwashers
If there are any plumbing fixtures that are causing problems in your home, you can depend on our Fairfax plumbing fixture repair professionals. We'll always arrive on time, and we'll work to get the job done as quickly as possible—but we'll never sacrifice quality workmanship for a speedy job. No matter what the job is, we'll work with you to determine the best solution based on your budget and your home.
Recent Articles
Fairfax Drain Cleaning: How to Tell if Your Drains are Clogged

When your drains or pipes become blocked or clogged in any way, you'll see problems develop throughout your entire plumbing system. Most likely, you need a professional Fairfax drain cleaning technician to take care of the problem, and sometimes you may need to have your pipes replaced altogether. Any time you're planning on any renovations...

Read More
Keep Your Sewer Line Flowing: Proper Maintenance

If you are like most homeowners in Fairfax then keeping your entire plumbing system working properly requires ongoing maintenance and care. And while most homeowners pay close attention to their air conditioning systems and other areas such as insulation or roofing, their sewer lines are often overlooked. Yet, if ignored over time, your...

Read More
If you are looking for Fairfax Plumbing Fixtures then please call 703-803-7466 or complete our online request form.