5 Signs Your Water Heater Needs to be Repaired or Replaced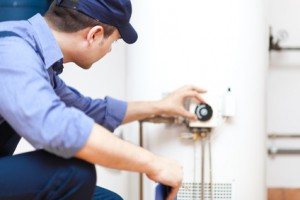 As a homeowner, you know how frustrating, disruptive, and inconvenient it can be for one of your major appliances to stop working. It can be especially upsetting to come home after a long day, hoping to enjoy a hot shower, only to discover your water heater has stopped working. A broken water heater can interrupt your household's bathing, laundry, and dish-washing schedules and can make daily life a hassle. Luckily, there are some subtle signs to look for in your Fairfax home that can help you determine if you need to call a plumbing expert for water heater repairs or replacement. If you do suspect that your water heater needs repairs, call the Fairfax plumbers at Hick's Plumbing Services today for a professional assessment.
Lukewarm Water
If the water coming from your water heater is not as hot as it should be, you may need repairs. To determine if you should call a Fairfax plumber, there are a few things you need to check first. Look at the water heater to determine whether the temperature settings have accidentally been changed. If the temperature settings have been changed to vacation mode or another low setting, that could explain why your water is not getting hot. Additionally, check the temperature outside your home. Sometimes, when the weather outside is especially cold, the water coming into your tank will be extra cold. If you have been using a lot of hot water in a short period of time, your tank may be having a difficult time warming your water all the way up from the cold outside temperatures. If you do not think that the temperature settings or the outside air are to blame for your lukewarm water, then you may have a problem with your water heater. Traditional electric storage water heaters work by using two elements to heat the water inside of the tank. If one of the elements is out, then the water coming from your hot water tap may be lukewarm instead of hot. Gas water heaters work using a burner to heat the water, and lukewarm water can be a signal that your burner is going bad. If you suspect a problem with your element or burner, contact our qualified experts today for professional water heater repairs.
Hot Water Doesn't Last Long
Does it seem like your hot water is running out much more quickly than usual? Is your hot water turning ice cold within minutes, even though you're the first one to use any hot water that day? If you are used to taking ten minute showers and now you run out of hot water in half the time or less, that could be a sign that your water heater needs repairs. Quickly running out of hot water is another sign that you may have a broken element or another serious problem with your water heater. A professional diagnosis from the Fairfax plumbers at Hick's Plumbing Services can set you on the way to getting the water heater repairs you need.
Unusual Noises
Sometimes, your water heater can develop an accumulation of sediment at the bottom of the tank. Over time, with exposure to heat, that sediment can harden. Once that sediment has become hardened, it can be very damaging to the inside of your water heater and can negatively impact your water heater's performance. In order to avoid prolonged damage to your water heater, listen for unusual noises coming from your water heater. If you hear clanging or rumbling coming from your water heater, that is a sign that your water heater should be professionally inspected and repaired as soon as possible.
Leaking Water
A leaking water heater can cause major damage to your home. Even the smallest of leaks can grow larger over time, leading to possible water damage or mold growth in your home. It is always best to make sure minor leaks are repaired as soon as they are detected to prevent any of these major problems from developing. However, sometimes small leaks can be difficult to detect. Make a habit of inspecting the area around your water heater for water. If you find any water, look closely at nearby pipes and fixtures to see if you can see where the water is coming from. If you find a leak, call a Fairfax plumber for help. If not, clean up the water but check the area for more water a few times a day for several days. If the water reappears but you still cannot find a leak, call an expert for leak detection services.
Rusty Water
Rust colored water flowing from your hot water faucet is a sign that the inside of your water heater could be damaged and rusting. However, rusty water could also be a sign of corroded pipes. An expert will be able to help you determine the source of your rusty water and make the appropriate repairs to get clean water flowing in your home again.
If you have any of these signs of trouble with your water heater, call a professional as soon as possible to have your water heater repaired or replaced. If you leave any of these problems unresolved, your water heater could eventually stop working altogether, causing you a great deal of hassle and inconvenience. In the worst case scenario, a broken water heater will eventually burst and flood your home, causing major damage. If you suspect a broken water heater, contact the Fairfax plumbers at Hick's Plumbing Services today for help!
If you are looking for a Plumber Fairfax then please call 703-910-2924 or complete our online request form.