Sewer Pump Installation & Repair in Fairfax, VA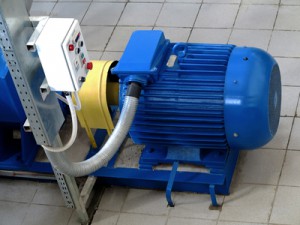 If you've ever had a problem with your sewage, you know how frustrating it can be—plus, sewage problems can leave you with serious property damage. Even a small amount of sewage leaking into your home can cause huge damages, as well as dangerous and damaging mold and mildew growth. Most homes use gravity to get rid of their waste, but sometime, that doesn't provide enough force. At Hicks Plumbing Service, our Fairfax Plumbers can put into place a system that will prevent your sewage from backing up and causing damage to your home. Sewer pumps work much in the same way that sump pumps do: a sump pump takes ground water and pumps it away from your home and into the proper drain. Sewer pumps do exactly that, only for sewage.
Fairfax Sewer Pump Installation
A sewer pump is made up of a few different components: the pump basin, the pump itself, and the discharge lines. Installation of the pump can be a difficult process. It most likely requires removing slab material, then digging at least few feet into your yard to have a place to fit the pump basin. It also requires being hooked up to your plumbing system and electrical system, a process than can be complicated as well as dangerous. And any problems with the installation can result in major malfunctions that can cause significant damage to your property. So it's important to always hire a Fairfax sewer pump professional when you're having a pump installed.
Our Fairfax sewer pump professionals are all licensed, professionally trained plumbers. And with well over a decade in the industry, Hicks Plumbing can guarantee your satisfaction with our work at every job we perform. We'll do whatever it takes to make sure that you're completely satisfied with our work.
Are Fairfax Sewer Pumps Right for You?
While they're extremely helpful and useful in some cases, sewer pumps aren't right for every home. Not all homes use them, and not all homes need to. Some homes are perfectly okay with letting gravity handle the work. At Hicks Plumbing, our Fairfax sewer pump technicians can work with you to help you determine whether a sewer pump would be beneficial to your home. We have professional, expert plumbers who can survey your home and your plumbing system to find out if your sewage could have problems without the help of a sewer pump. If a sewer pump is right for you, we can handle the installation, and we can help you with any repairs or maintenance you need for the system.
Recent Articles
Keep Your Sewer Line Flowing: Proper Maintenance

If you are like most homeowners in Fairfax then keeping your entire plumbing system working properly requires ongoing maintenance and care. And while most homeowners pay close attention to their air conditioning systems and other areas such as insulation or roofing, their sewer lines are often overlooked. Yet, if ignored over time, your...

Read More
If you are looking for Fairfax Sewer Pumps then please call 703-803-7466 or complete our online request form.