Water Line Repairs in Fairfax, VA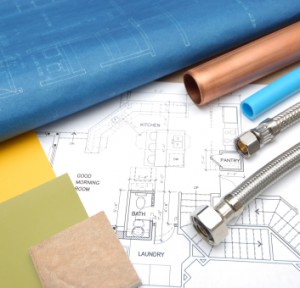 There's nothing more convenient than being able to turn on your faucet and get fresh, clean water whenever you like. And all of the water in your home is delivered to you from a single supply water line from the street, beneath your property, then into your home. Fairfax water lines typically will work perfectly for years. But if you notice that your water suddenly is discolored, see an unexplained puddle somewhere in your yard, or have decreased water pressure in your home, there may be problems with your water line, and they could be costing you money and wasting resources.
If you notice any of these problems, call our Fairfax water line repair technicians immediately. Our Fairfax Plumbers at Hicks Plumbing Service help you locate the problem and determine the best way to solve it. We can perform a full inspection of your water lines and take care of any problems before they get worse.
Fairfax Water Line Leak Location
Our professional Fairfax water line repair technicians use an electronic device to help determine the exact location of any water leaks within your water line. If it's necessary, we may opt to charge the water line with nitrogen to help find the exact location of the leak. Regardless, our professionals will be able to locate the leak with complete accuracy.
Your water line could be damaged by a number of different things. In some cases, tree roots may can work their way into your pipes. There may also be build up of sediment or minerals in your water line that cause it to function inefficiently. Other problems include:
High Water Pressure
Ground Movement
Freezing and Thawing
Acidic Soil Conditions
General Deterioration Over Time
No matter what is causing problems with your Fairfax water lines, our professionals will be able to find out and take care of it. Give us a call as soon as notice the problems, and we'll be ready and eager to tackle them.
Fairfax Water Line Leak Repair
Most of the time, only a small section of your water line will need to be replaced in order to fix the leak. The faulty sections of your water line will be replaced with a high-quality copper piping. Once the piping is installed, our Fairfax water line technicians will perform another quick inspection to make sure we've gotten rid of all the leaks before we compete the work. Then we'll restore your property to its original condition.
Recent Articles
Red Flags for Plumbing for Springfield Home Buyers

When you are in the market for a new home there are plenty of things you have to take into consideration and be on the lookout for, this includes the Fairflax plumbing. Obviously, a reputable home inspector should be able to alert you to any red flags in a home but it doesn't hurt to...

Read More
If you are looking for Fairfax Water Line Services then please call 703-803-7466 or complete our online request form.