Why Choose Hicks Plumbing Service As Your Fairfax Virginia Plumbers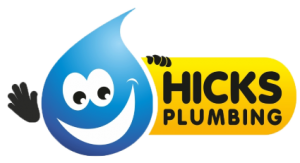 Hicks Plumbing Service is a full service plumbing and sewer repair and drain cleaning company in Fairfax, VA serving all of Northern Virginia. We have over 30 years of experience as licensed plumbers and technicians to provide exceptional plumbing repair and service. We know how important a proper working plumbing system in your home affects the comfort to you and your family. So when you hire us for any plumbing services, we'll make sure that you receive the highest quality workmanship possible. Our Fairfax plumbers provide professional same day service, 7 days a week. Our courteous plumbers know that when your plumbing isn't working properly, you have no time to wait, and that is why we work around your busy schedule. At Hicks Plumbing we quickly diagnose and repair any problems you're having with your plumbing system. For fast, reliable, and local Northern Virginia plumbing and sewer line repair and service call and schedule an appointment with Hicks Plumbing Services today. Our only goal is your complete satisfaction with our work, and we'll do whatever it takes to achieve that.
Northern Virginia's Most Trusted Plumbers
Our Northern Virginia  plumbers at Hicks Plumbing Services are licensed and certified, professionally trained, and highly experienced. We have been serving Northern Virginia and the surrounding communities of Fairfax, Vienna, McLean, Sterling, Herndon, Alexandria, Burke, Herndon, Reston, Falls Church, Great Falls, for more than fifteen years, and have earned the reputation as the most dependable and trusted plumbing company in the area. We have our professional plumbers to thank for that, and their dedication to quality work and respectful, courteous service.
When you have problems in your plumbing system, we know you need prompt attention! Trust our professional plumbers at Hicks Plumbing Services to respond quickly to your needs. We are a full service plumbing company and specialize in plumbing repair, drain cleaning, sewer line replacement, water heater service, repair, and replacement. At Hicks Plumbing Services we address all of your plumbing concerns, with our team of expert plumbers that can get the job done right the first time. The technicians that arrive at your home or business are the most competent in the industry. Each plumber is fully trained to address any small or large plumbing issue from water and sewer line inspection to major plumbing repairs and installation. We also have the equipment and experience to handle large repairs like sewer line and water line replacement.
We know how important your plumbing system is to you and your family, and we do whatever it takes to keep it in the best condition possible. Large and small plumbing problems alike are a huge inconvenience, so our professional plumbers strive at every job to make sure you're receiving the best service there is. When you hire us, you'll get the best quality repairs available from the most experienced plumbers in the Northern Virginia area. Call us today if you need the assistance of a professional and an expert.
Honest, Professional, Prompt Plumbing Services and Repairs
It's often difficult to diagnose plumbing problems. Less experienced plumbers may only take care of the most immediately obvious problems, and leave their root causes untreated. That means that you'll see the same problems cropping up again and again after they've been "repaired". At Hicks Plumbing Service, our plumbers focus on bringing you the highest quality repairs possible. So we'll always make sure they're thorough and completely accurate. We'll get to the root of any problem you have make sure it's totally eradicated.
Most likely, the plumbing system in your home is extremely complicated. Depending on how old your home is, it's probably been worked on by dozens of plumbers. And chances are, they weren't all professionals. So your plumbing may just be a huge mess of pipes. This can make it difficult for some plumbers to find the exact cause of your problems. Our plumbers can can work with any plumbing system, no matter what state it's in. We'll diagnose the problems quickly, and we'll solve them efficiently. Whether you need routine maintenance or complex repairs, we'll be ready and eager to make sure that you get the best service available.
Recent Articles
5 Signs Your Water Heater Needs to be Repaired or Replaced

As a homeowner, you know how frustrating, disruptive, and inconvenient it can be for one of your major appliances to stop working. It can be especially upsetting to come home after a long day, hoping to enjoy a hot shower, only to discover your water heater has stopped working. A broken water heater can interrupt...

Read More
If you are looking for more information about a Fairfax Plumber then please call 703-803-7466 or complete our online request form.